Outside Events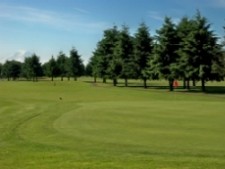 Riverbend Golf Complex is one of western Washington's most popular golf facilities since opening in 1989.  Featuring a championship 18 hole golf course, the Half lion Public House Restaurant, covered driving range, and fully stocked discount golf center. Riverbend is fully capable of handling all of your tournament needs.  Located 25 minutes from downtown Seattle and Tacoma, Riverbend's par 72 18-hole course offers players of all skill levels an enjoyable and challenging day of golf.
Nestled along the Green River in the Kent valley, Riverbend provides incredible views of the Cascades, Olympics, and Mt. Rainier.  The beautiful surroundings and great location make Riverbend the leading choice for golf events in western Washington.  We will do more than simply host your golf event, we will tailor a specialized tournament package designed to match the specific needs of your group.  Whether joining us for a casual round with friends and family, or for a corporate event, our dedicated staff will ensure you and your guests have an unforgettable experience.
Please email the tournament Director Eric Hinrichs (ehinrichs@kentwa.gov) to book your next event.