CUSTOMER NOTICE!!!!!!

– AERIFICATION ALERT –
WE ARE PLANNING ON AERATING OUR GREENS
ON THE FOLLOWING DATES: 
MONDAY, SEPTEMBER 13th, 2021
TUESDAY, SEPTEMBER 14th, 2021



THE RIVERBEND GOLF COMPLEX DRIVING RANGE IS NOW OPEN DURING THE FINAL PHASE OF CONSTRUCTION FROM 10:00 A.M. TO 6:00 P.M. DAILY.


NOTICE:
THE HALF LION PUBLIC HOUSE WILL BE CLOSED ON MONDAYS UNTIL FURTHER NOTICE DUE TO SHORT STAFFING. 

Customer Notice:
Groups are required to be 4 players or fewer.
 No groups of 5 golfers will be allowed to play together in the same pairing.
No Exceptions

The golf course is currently only accepting credit card payments. We are not accepting cash at this time. Thank you for your understanding.
_________________________________________________________________________________
Riverbend Golf Complex and Learning Center is set apart from other courses in Western Washington. Riverbend provides various recreational activities for both the golfer and non-golfer, and a variety of programs for every skill level and age group.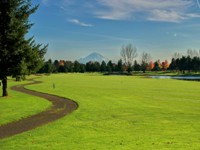 6,663 yard 18-Hole Course
Covered Driving Range
Discount Golf Merchandise Center