Statement from the Governor's Office: 
Under Proclamation 20-25, neither the operation nor enjoyment of a golf course qualifies as an essential business or activity. Only minimum basic operations, as described in (3)(d) of the Proclamation, are permitted. Course maintenance is also permitted insofar as it prevents imminent damage to the fairways, greens, and other outdoor amenities.
Please know that we take this decision very seriously. Nonetheless, we believe that the best way to control the spread of COVID-19 is to temporarily limit interaction as much as possible. This is not an indictment on the importance of golf, nor is it permanent.
__________________________________________________ 


The Riverbend Driving Range is currently closed for resurfacing, expansion and the remodel of the range facilities. As the project approaches completion a reopen date will be determined.
_____________________________
Riverbend Golf Complex and Learning Center is set apart from other courses in Western Washington. Riverbend provides various recreational activities for both the golfer and non-golfer, and a variety of programs for every skill level and age group.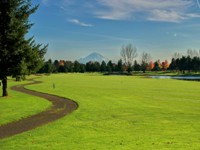 6,663 yard 18-Hole Course
Covered Driving Range
Miniature Golf Course
Discount Golf Center