RBMGC CLUB CHAMPIONSHIP RESULTS

Club Championship Payout – Click Here
Club Championship Sunday Skins – Click Here
Club Championship Overall Results – Click Here


UPCOMING EVENT:
27th ANNUAL RIVERBEND AMATEUR 
PRESENTED BY ETHOS COMMUNITY
AUGUST 14-15, 2021
Entry form – Click Here


(UPDATED 7/30/21)
TO OUR VALUED CUSTOMERS:
THE DRIVING RANGE IS CLOSED
FOR PHASE 3 OF THE RENOVATION PROCESS. 

DUE TO MATERIAL/CONSTRUCTION DELAYS THE REOPENING DATE IS STILL TBD.

WHEN A DATE IS ESTABLISHED IT WILL BE POSTED ON THIS WEBSITE AND ALL SOCAIL MEDIA


The final phase of the renovation will include tee line renovations, the addition of 14 new driving range stalls, new restrooms, and a full interior redesign of the building. We look forward to seeing you all after phase 3 has been completed. Check this website or follow Riverbend on social media for project updates. 
ARCHITECTURAL RENDERING OF THE
NEW DRIVING RANGE – CLICK HERE

Customer Notice:
Groups are required to be 4 players or fewer.
Currently, no groups of 5 golfers will be allowed to play together in the same pairing.

The golf course is currently only accepting credit card payments. We are not accepting cash at this time. Thank you for your understanding.
_________________________________________________________________________________
Riverbend Golf Complex and Learning Center is set apart from other courses in Western Washington. Riverbend provides various recreational activities for both the golfer and non-golfer, and a variety of programs for every skill level and age group.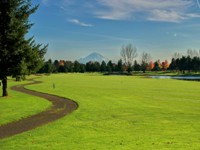 6,663 yard 18-Hole Course
Covered Driving Range
Discount Golf Merchandise Center