_______________________________________________________________
The 27th Annual Riverbend Amateur has been canceled.
After over a month of careful consideration we have decided to cancel the 27th Annual Riverbend Amateur originally scheduled for August 8th and 9th.  We have determined at this time that there are too many unknown variables due to COVID 19 that could adversely affect the preparation and administration of a successful event.
  We look forward to the 2021 tournament season and hosting the
27th Annual Riverbend Amateur August 14th-15th, 2021.
Sincerely,
Riverbend Leadership Team


The Riverbend Driving Range is currently closed for resurfacing, expansion and the remodel of the range facilities. As the project approaches completion a reopen date will be determined.
__________________________________________________
Riverbend Golf Complex and Learning Center is set apart from other courses in Western Washington. Riverbend provides various recreational activities for both the golfer and non-golfer, and a variety of programs for every skill level and age group.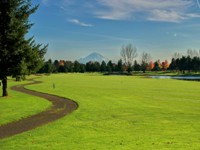 6,663 yard 18-Hole Course
Covered Driving Range
Miniature Golf Course
Discount Golf Center