CUSTOMER NOTICE:
SPRING AERIFICATION
Greens were aeriated and sanded Monday, April 26th and Tuesday, April 27th
CUSTOMER NOTICE:
THE DRIVING RANGE IS CLOSED
FOR PHASE 3 OF THE RENOVATION PROCESS.
The final phase of the renovation will include tee line renovations, the addition of 14 new driving range stalls, new restrooms, and a full interior redesign of the building. Construction will begin the first week of February and is projected to last until May. We look forward to seeing you all after phase 3 has been completed. Check this website or follow Riverbend on social media for project updates. 
ARCHITECTURAL RENDERING OF THE
NEW DRIVING RANGE – CLICK HERE

Customer Notice:
Groups are required to be 4 players or fewer.
Currently, no groups of 5 golfers will be allowed to play together in the same pairing.
_________________________________________________________________________________
Riverbend Golf Complex and Learning Center is set apart from other courses in Western Washington. Riverbend provides various recreational activities for both the golfer and non-golfer, and a variety of programs for every skill level and age group.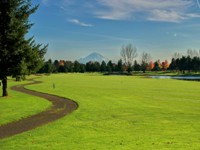 6,663 yard 18-Hole Course
Covered Driving Range
Discount Golf Merchandise Center